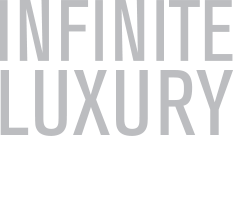 Enjoy a luxurious lifestyle underpinned by a sound property investment
Welcome to Infinite Luxury Club
Experience the thrill of the Monaco Grand Prix, look in awe at the stunning scenery of Phang Nga Bay,
or witness the sheer luxury of superyachts on your doorstep. Owners enjoy a fantastic lifestyle with award-winning hospitality
all underpinned by a sound property investment in incredible locations.
The Infinite Luxury Club combines an exclusive property investment with a luxury lifestyle
The private Infinite Luxury Club brings together financial investment and a luxury lifestyle, offering owners a second home and much more, without the management hassles of direct proprietorship.
"
I love coming to the Kata Rocks Superyacht Rendezvous, and in particular attending the Feadship Owner's Dinner
"
---
"
I'm getting the best of both worlds, my money is working for me and I am loving this lavish lifestyle
"
---
"
It was such an incredible experience going to the Monaco Grand Prix with some of my new neighbours
"
Woldwide Property Investment Comparison
Typical Luxury Development
5-Star Branded Development
Kata Rocks
Benefits
Estate management
(including villa and common area maintenance, valet, security, accounting etc)
Worry free maintenance and security not usually found in a stand-alone home
Restaurant and Bar
Very convenient
Spa and Fitness Center
Very convenient
Aligned to a 5-star luxury hotel
Increase capital value of the villas significantly (estimated between 25% to 40%)
Dedicated on-site professional team of 160 associates, including senior management
Problems dealt with immediately and managed professionally
24-hour room service, in-villa dining with personal chef, food in fridge on arrival etc
Very convenient
Highly flexible rental scheme
Most developments witha rental scheme have very limited personal use for owners
Options with guaranteed rental returns
Flexible to suit the balance of a lifestyle investment or financial investment
Additional benefits for owners
(see next page)
To be part of and socialise with an exclusive club of discerning HNW individuals
Join the exclusive IL Club
By owning a share in the fractional or full property ownership scheme, members not only receive capital growth and guaranteed rental returns on fractions of up to 6%, but are eligible to join the invitation-only Infinite Luxury Club with our compliments. As a member, you will enjoy exclusive in-resort benefits and privileged invitations to events held at Kata Rocks.
Club members also receive exclusive invitations to external events such as the Monaco Grand Prix in an Infinite Luxury private apartment with front view balcony, Owner's boat trip up the Mekong River, a fishing expedition on a state-of-the-art fishing boat on the Burmese border, or a luxury superyacht cruise around the breath-taking Phang Nga Bay.
How to become a member
OPTION 1
FRACTIONAL OWNERSHIP
Purchase a fractional ownership
6% guaranteed return*
From USD 300,000
*For the first 3 years
OPTION 2
PROPERTY OWNERSHIP
Purchase an outright property ownership
From USD 1.2 million
Benefit Exclusive to<br /> <span>Infinite Luxury Club Members</span>
IL Club Membership Fee
There is no additional charge for becoming a member of the IL Club, and it is not built in the property price in any way.
Owners of property and fractional property are automatically enrolled in the IL Club.
There are guaranteed rental returns on fractions of up to 6%*. With rental returns, capital growth, usage of the Sky Villa and the other benefits, the annual return is estimated around 20%.
Standard In-Resort benefits for owners at Kata Rocks
20% Discount off the following:
Airport transfers
Restaurant and Bar
24 hours in-villa dining
Infinite Luxury Spa treatments
Villa cleaning and housekeeping
Exclusive In-Resort benefits for owners at Kata Rocks
Complimentary transfer by Kata Rocks van within the Kata area (based on availability)
Two times per year complimentary airport transfers (one-way)
Two times per year complimentary 90 minute massages in the Infinite Luxury Spa
One time per year complimentary In-Villa BBQ dining experience for four people (chef's menu)
One time per year complimentary sunset trip on the Kata Rocks RIB (with captain and crew)
One time per year complimentary Thai cooking class for up to four people
Discounted rates on the booking of the function room for private events
Access to the private dining in the wine cellar on request (subject to availability)
50% off the Best Available Rate for villa bookings (subject to availability and blackout dates apply)
Bespoke discount card in selected high profile restaurants in Phuket
Dedicated concierge service, including valet, maintenance, housekeeping and security
One time complimentary guided shopping trip to Phuket Town in a Kata Rocks van
Exclusive invitations to Kata Rocks resort events
Complimentary invitations to the Kata Rocks anniversary pool party
Complimentary Invitations to the Kata Rocks Superyacht Rendezvous (the KRSR - annual event)
Complimentary Invitation to the VIP Feadship Owner's Dinner at the KRSR
Complimentary invitations out on the Kata Rocks VIP motor yacht at the King's Cup Sailing Regatta (annual event)
Complimentary invitations to all the Collective Series Parties at Kata Rocks (six events per year)
Complimentary invitations to fashion show events at Kata Rocks (twice per year)
Complimentary invitations to a cheese and wine tasting events at Kata Rocks (twice per year)
Complimentary invitations to the culinary cinema (once per year)
(Complimentary invitation for two guests only)
Exclusive events
Infinite Luxury aims to arrange two events per year and below are typical examples
Monaco Grand Prix – Infinite Luxury private apartment or superyacht for viewing qualifying and race
Singapore Grand Prix – Infinite Luxury box for qualifying and race
Infinite Luxury Owners boat trip up the Mekong River (three days)
Infinite Luxury Owners fishing trip to Similian Islands or Burma
Infinite Luxury Owners trips to international sporting events
Infinite Luxury Owners one-day experience trip on yachts arranged courtesy of our KRSR partners
(Events will be arranged based on demand and will be subject to additional charges)
Future Infinite Luxury Developments and Resorts
Opportunity to swop room allocation with other resorts
Opportunity to swop room allocation with yachts and boats by arrangement
The above mentioned benefits are subject to change without notice
---
<span>Voted 'Best Apartment in the World'</span><br />International Property Awards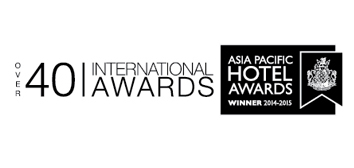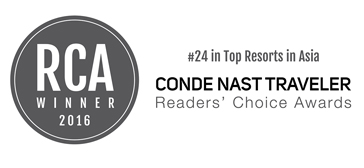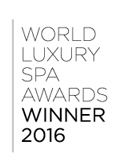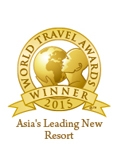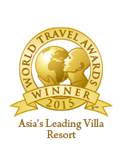 Contact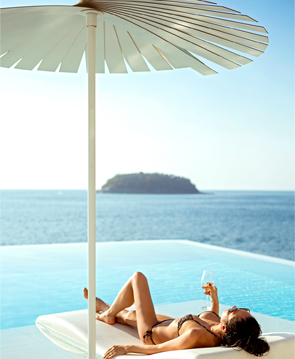 CONTACT US FOR MORE DETAILS